Try this sweet keto lemon bread for a healthy breakfast treat or a sugar free dessert.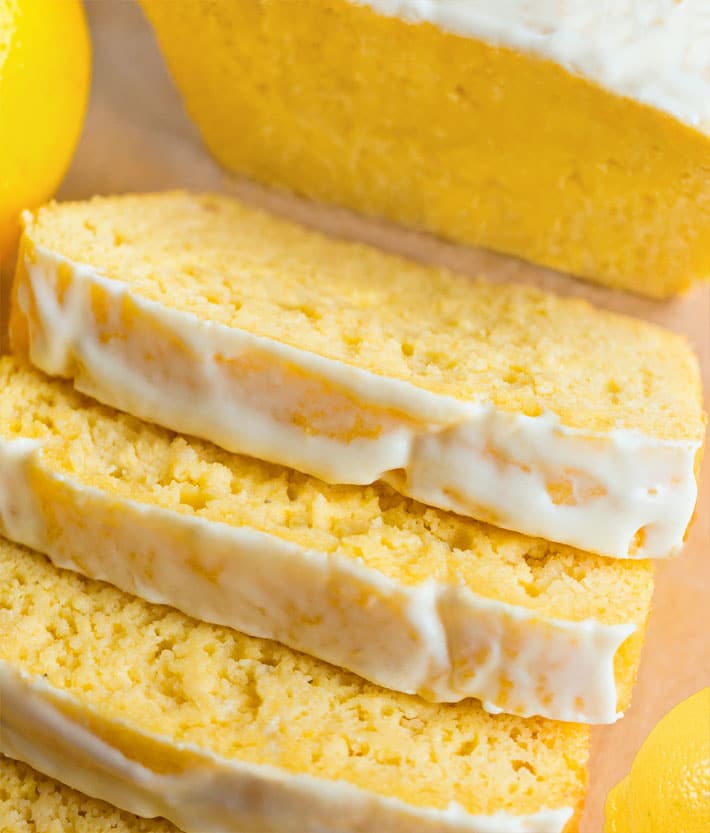 With bold lemon flavor, each bite MELTS in your mouth.
The classic lemon bread can be completely dairy free, gluten free, oil free, low carb, paleo, and vegan, with no coconut flour required.
Leftovers freeze well too! Just pull a few slices out of the freezer to enjoy any time you're craving that iced Starbucks lemon loaf taste, without all the flour and sugar.
The recipe was adapted from my Keto Pumpkin Bread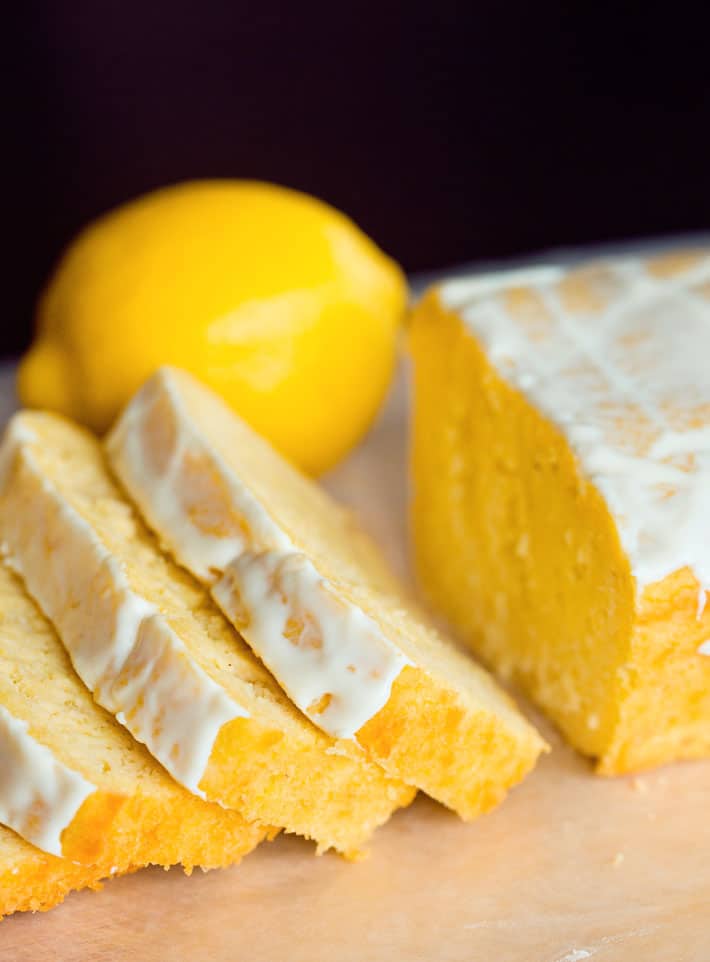 Sugar Free Lemon Dessert
I first made the keto lemon bread when my parents came to visit a few months ago.
Although neither of them is on a keto diet, they are trying to watch how many white or refined carbs they consume. My mother's favorite food is Oreo cookies, and my father could easily eat two cups of rice with dinner.
Enter this low carb lemon recipe that calls for almond flour instead of wheat flour.
It's also free of corn syrup, guar gum, xanthan gum, buttermilk, palm oil, and soybean oil, which are all ingredients you'll find in the Starbucks lemon loaf recipe.
We loved the recipe's flavor and dense texture that reminded us of lemon pound cake.
You can also make Keto Lemon Bars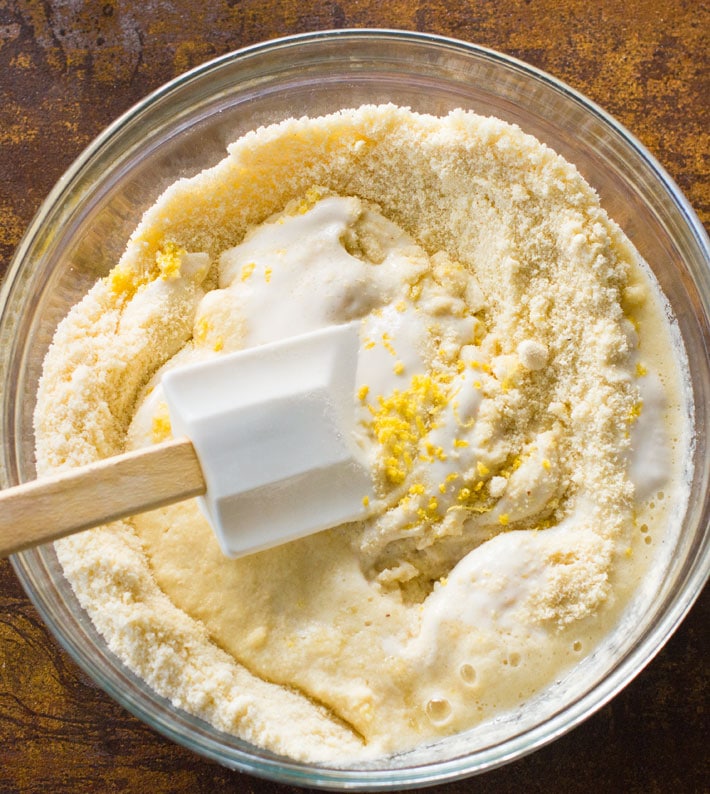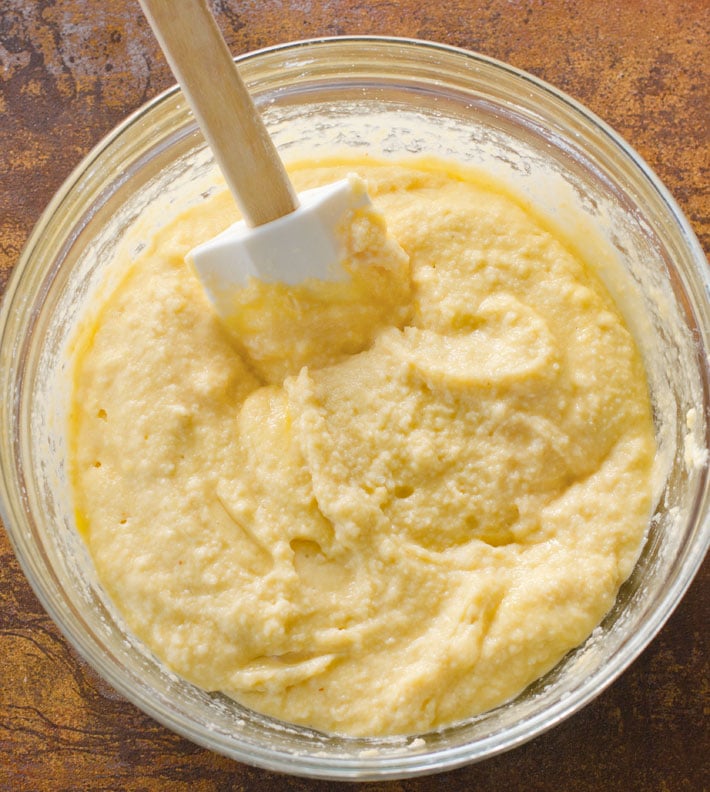 How To Make Keto Lemon Bread
Assemble the ingredients, and grease a 9×5 loaf pan or line it with parchment paper.
Preheat your oven to 325 degrees Fahrenheit. Combine all of the gluten free lemon bread ingredients in a large mixing bowl. Stir until well mixed.
Smooth the batter into your prepared loaf pan. Bake the lemon cake bread on the oven's center rack for one hour. After this time, it should be cooked through but still moist and dense, because low carb bread recipes have a denser and more fudgy texture than traditional lemon bread recipes.
If you leave the keto lemon loaf to cool completely before going around the sides of the baking pan with a knife and then popping it onto a plate, I found this protects against cracking or breaking in half.
For a glazed lemon bread, see the frosting recipe ideas below.
The dessert can be left out overnight, loosely covered in paper towels or a cloth. After that, store any remaining leftovers in the refrigerator in an airtight container for up to five days. Or slice and freeze leftover almond flour lemon bread for a month or two.
Readers also like this Almond Flour Banana Bread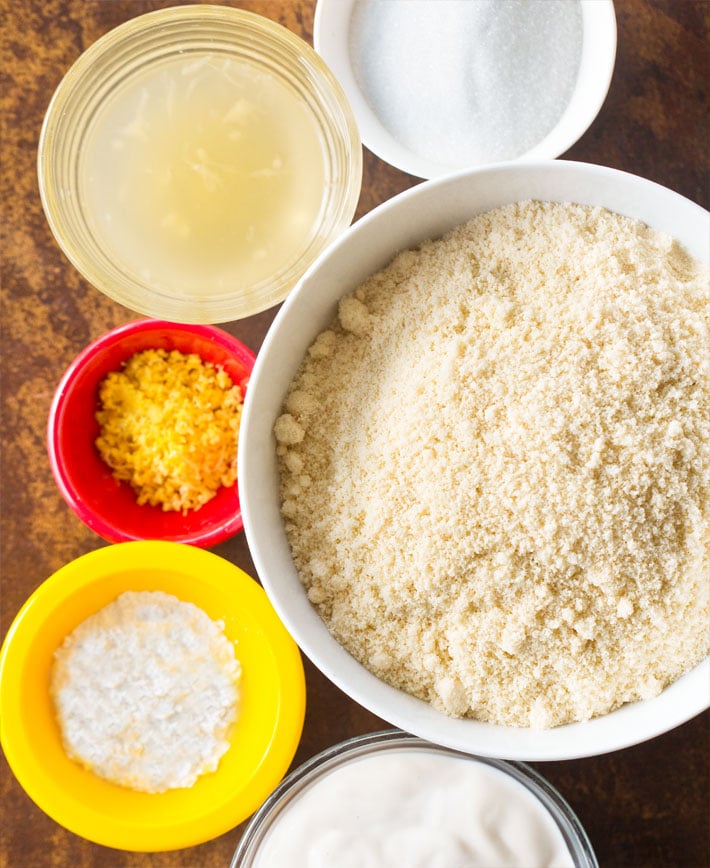 Keto Lemon Loaf Ingredients
Here's what you need to make the recipe: lemon juice and lemon zest, almond flour, sweetener, baking powder, salt, eggs or flax eggs, and yogurt or coconut cream.
The lemon zest is important, because it adds a ton of lemon flavor, so do be sure to include it when making the lemon bread.
To make lemon zest, wash your lemon and use either a zester or grater to shred the lemon peel. Or peel the fruit with a vegetable peeler, then finely dice the skin with a sharp knife.
Almond flour is the only flour I've tried and recommend with this recipe. You can of course experiment with other flours at your own risk and with the knowledge that some of the measurements might need to be changed in order for the recipe to work.
For example, I imagine that trying to substitute coconut flour for almond meal would mean you'd at least need to add extra liquid to the recipe.
Plain yogurt or coconut cream add moisture to the keto lemon bread. Use an unsweetened yogurt for a sugar free recipe. Vegan yogurt works too.
For a lemon bread without yogurt, use an equal amount of either coconut cream or the thick part at the top of a can of coconut milk.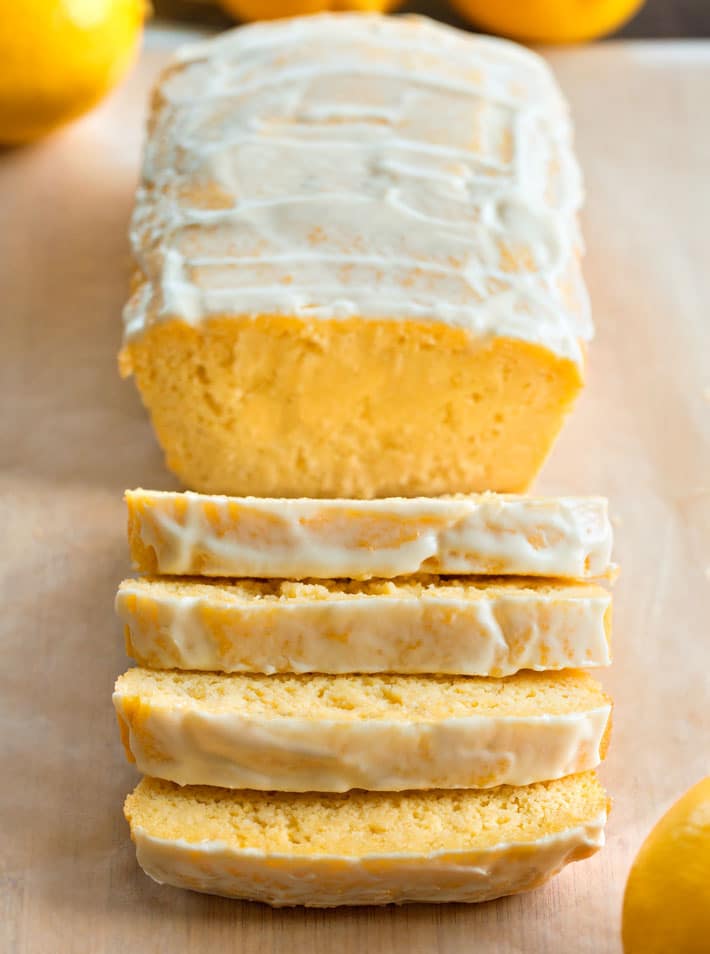 Lemon Bread Frosting Ideas
You can enjoy this keto lemon bread unfrosted or with sugar free frosting, melted butter or coconut butter, packaged cream cheese or homemade Vegan Cream Cheese.
Or ice the sugar free lemon bread with half a cup of powdered sugar or powdered erythritol whisked into a glaze with one tablespoon milk of choice or lemon juice and an optional eighth of a teaspoon of pure vanilla extract.
Watch the keto lemon bread recipe video, above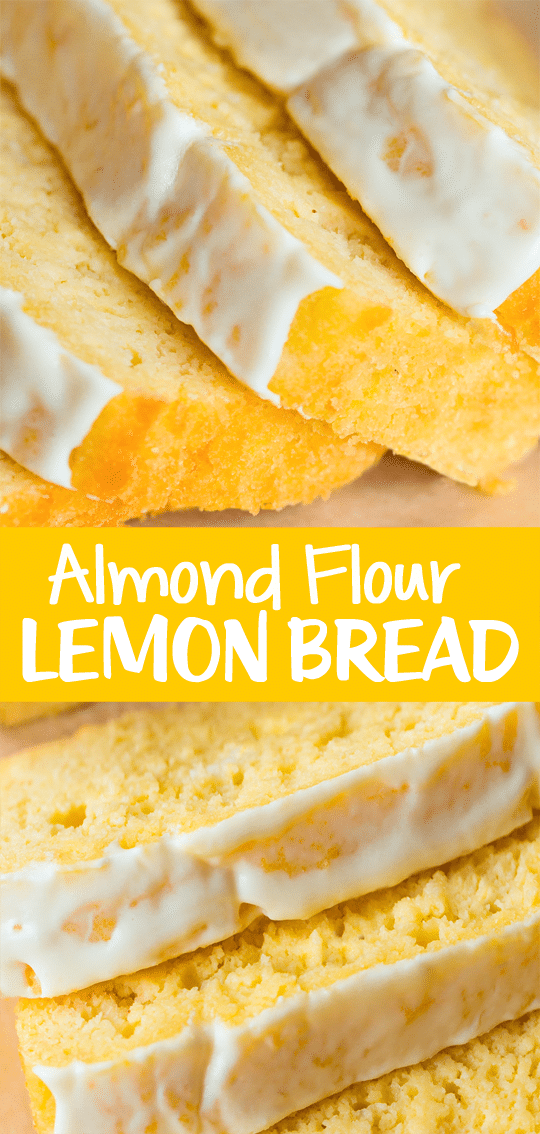 Pin it now to save for later
2cupsalmond flour(for nut free, try this Vegan Lemon Bread)
1/3cupgranulated sweetener(for sugar free, I like Lakanto)
1tbspbaking powder
1/2tspsalt
2/3cupplain yogurt or coconut cream
1/4cuplemon juice
3eggsor flax eggs
1tbsplemon zest
Grease a 9×5 loaf pan or line it with parchment paper. Preheat oven to 325 F. Stir all ingredients until smooth. Pour into the pan. Bake for 50 minutes. I found that letting the keto lemon bread cool completely before going around the sides with a knife and popping out the loaf will ensure it doesn't break, because the recipe is super moist and soft! The lemon bread can be loosely covered and left out overnight. Or refrigerate leftovers up to 5 days, or slice and freeze for up to 2 months. Do be sure to include the lemon zest, as it adds so much of the lemon flavor.

View Nutrition Facts
Easy Keto Breakfast Recipes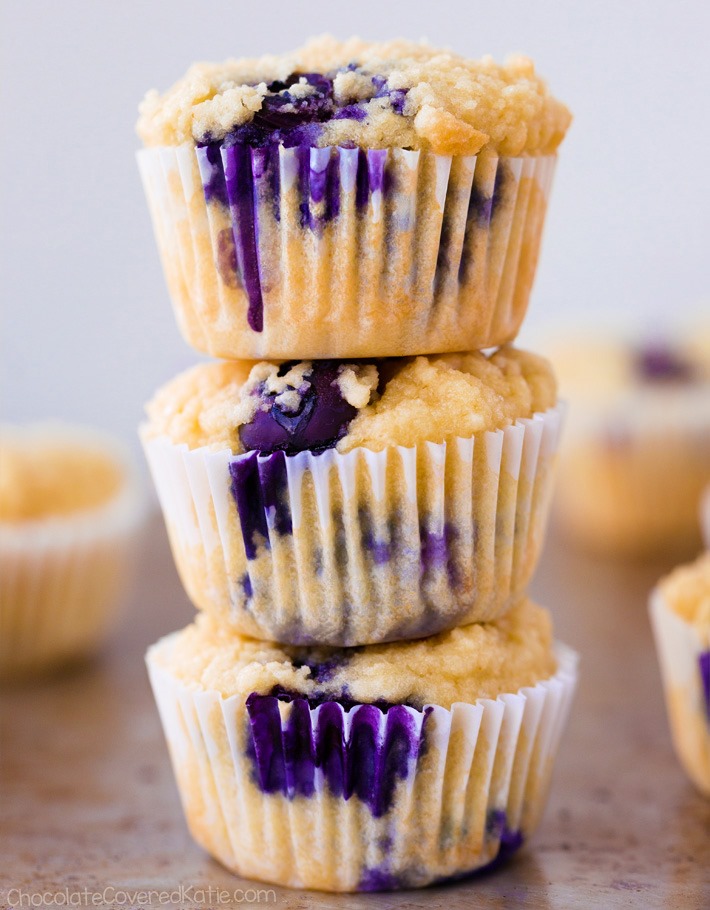 Keto Blueberry Muffins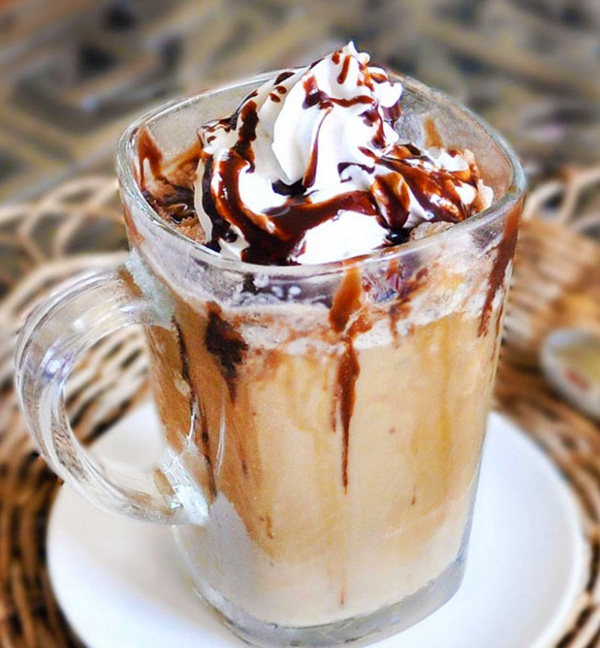 Frappuccino Recipe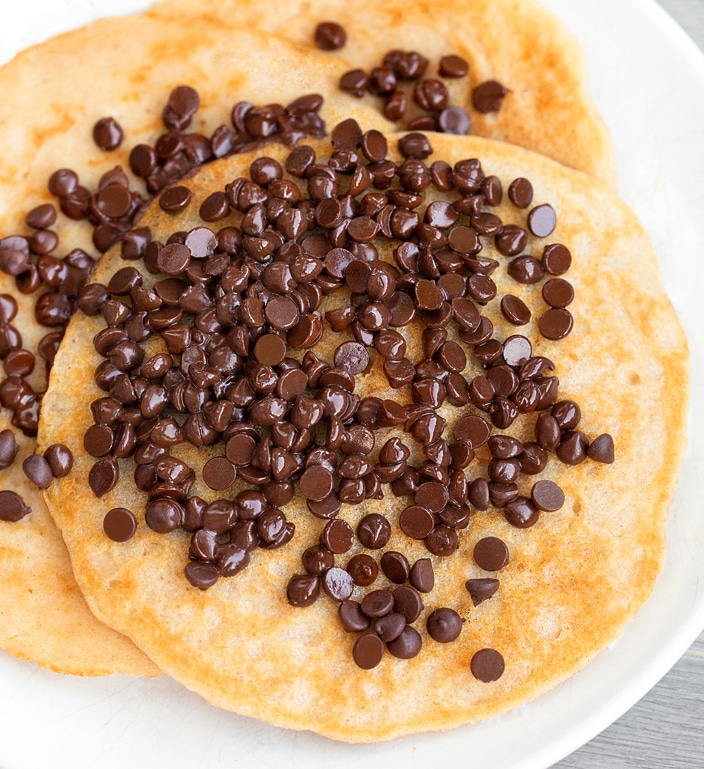 Keto Pancakes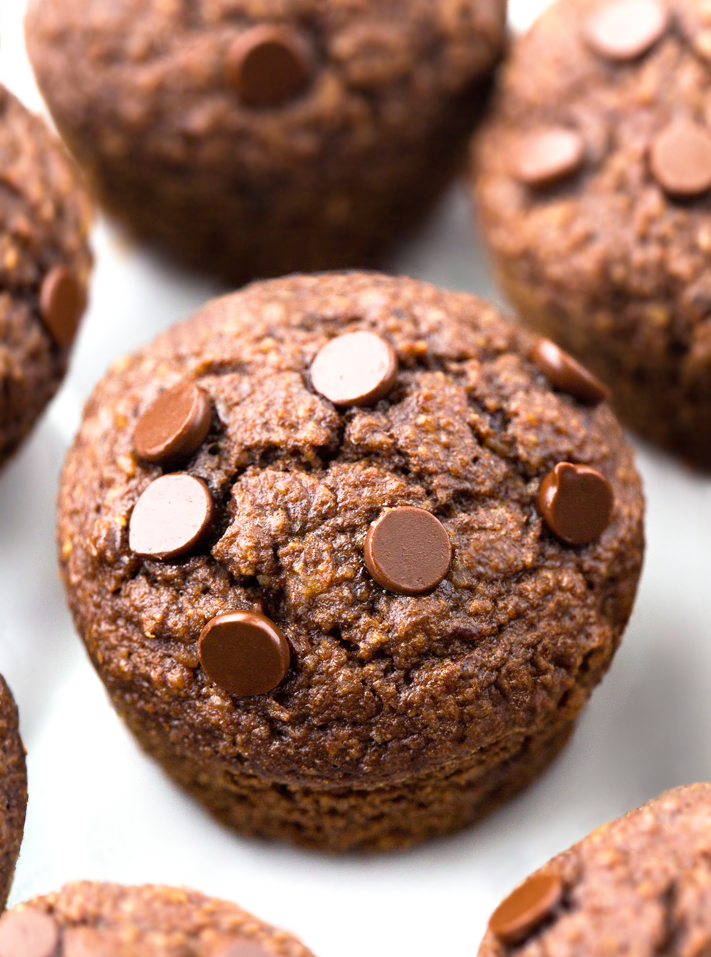 Keto Muffins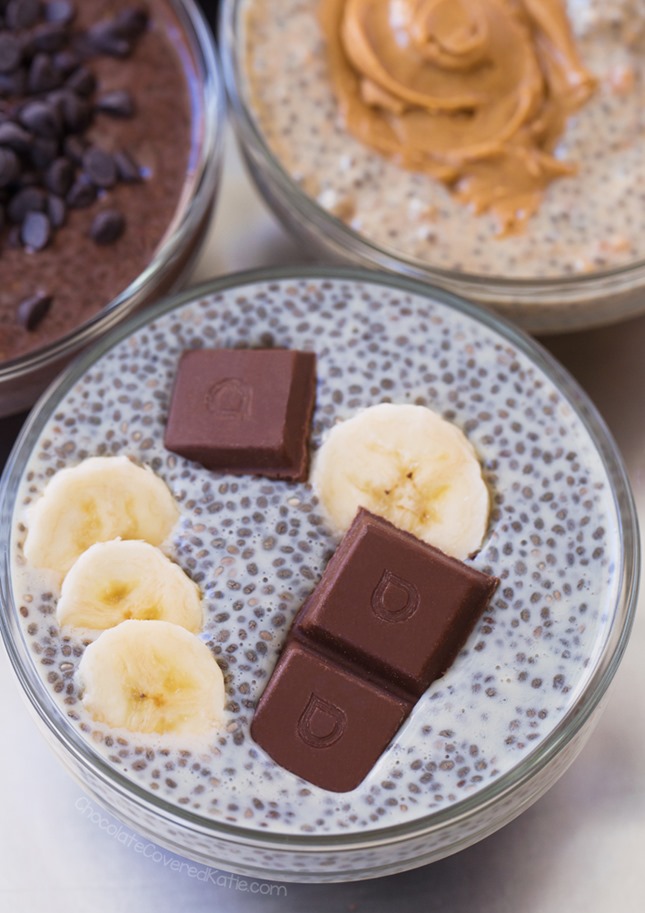 Chia Pudding Recipes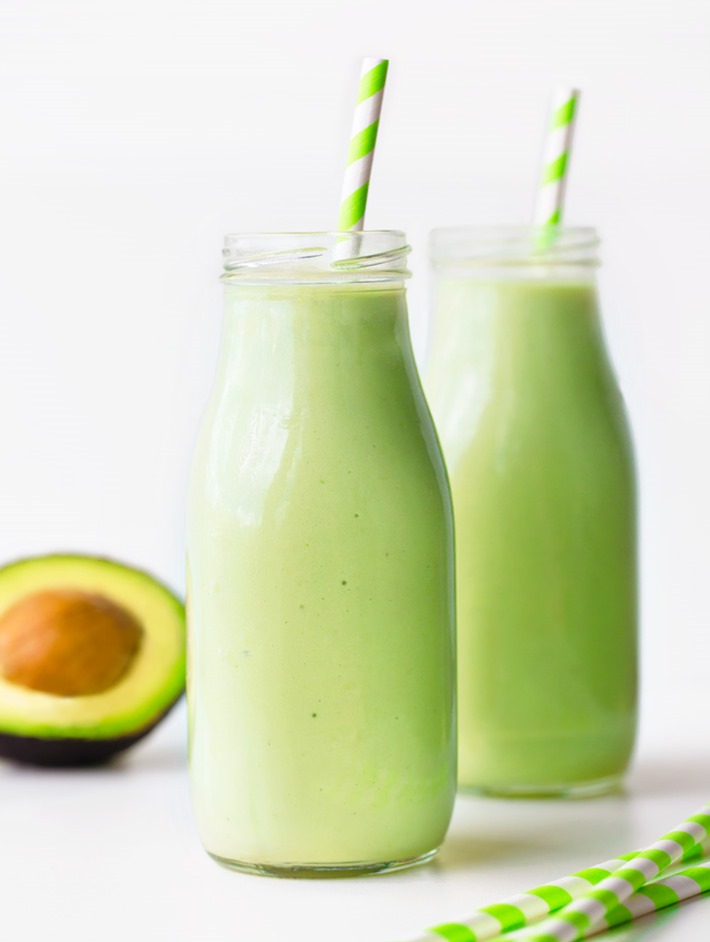 Avocado Smoothie
Published on March 23, 2022
Meet Katie
Chocolate Covered Katie is one of the top 25 food websites in America, and Katie has been 
featured on The 
Today Show, CNN, 
Fox, The 
Huffington Post, and 
ABC's 5 O'Clock News. Her favorite food is chocolate, and she believes in eating dessert every single day.
Learn more about Katie
almond flour gluten-free healthy recipes keto recipe soy-free sugar-free
Get Free Recipes
Don't Miss Out On The NEW Free Healthy Recipes
Sign up below to receive exclusive always free healthy recipes right in your inbox: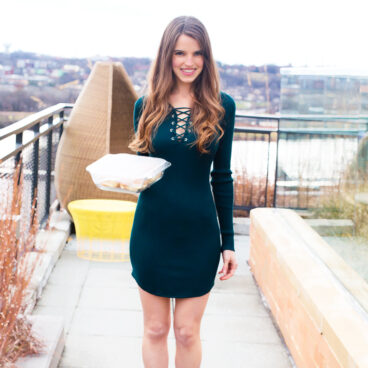 Popular Right Now