These soft and delicious gluten free carrot cake cupcakes are packed with sweet cinnamon, carrot, and vanilla. It's the perfect gluten free Easter recipe for dessert!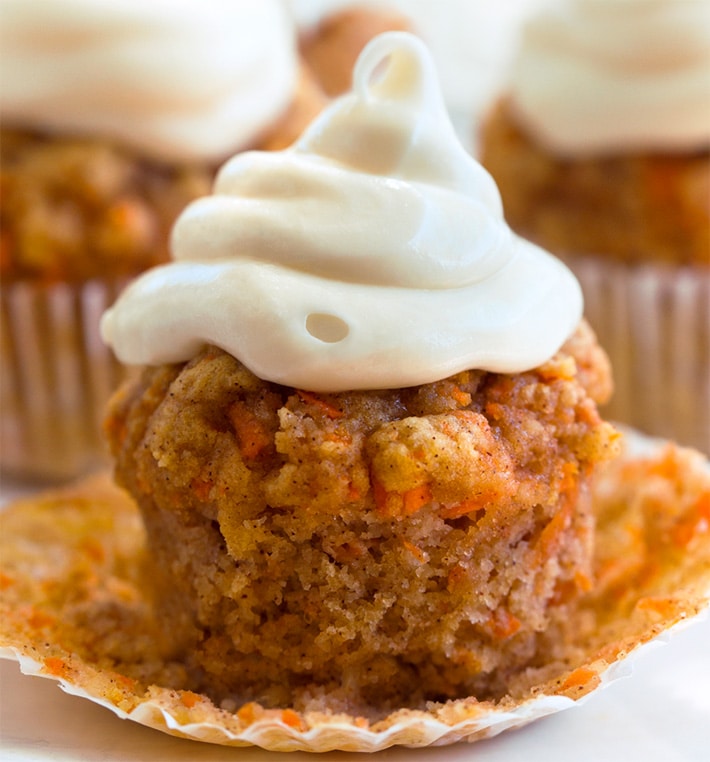 The best gluten free carrot cake cupcakes
Whether you need to avoid wheat and gluten or not, these healthy carrot cupcakes are a delicious dessert that everyone can enjoy.
And unlike many other gluten free carrot cake cupcake recipes, this one has NO coconut flour, no rice flour or potato starch, and no xanthan gum!
The one bowl cupcake recipe can be paleo, low carb, keto friendly, grain free, dairy free, and completely vegan, with an egg free option as well.
Also try these gluten free Healthy Chocolate Chip Cookies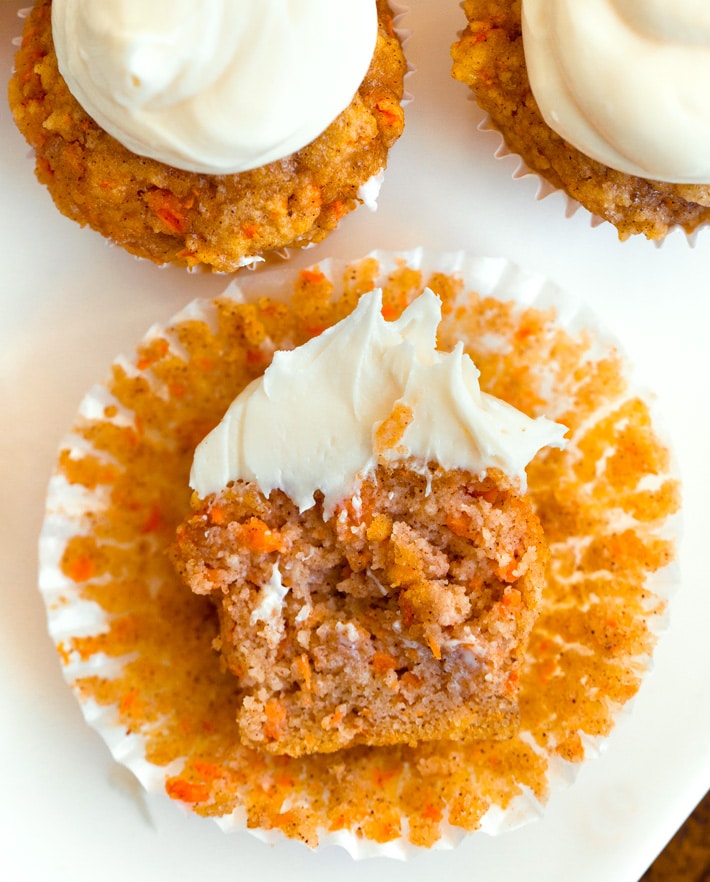 Almond flour carrot cake cupcake ingredients
Here's what you need for the gluten free recipe: raw carrots, almond flour or almond meal, ground cinnamon, egg or flax egg, sugar or granulated sweetener of choice, salt, baking powder, water, and optional oil and crushed walnuts or pecans.
*If you prefer nut free cupcakes, make the following Healthy Carrot Cake Cupcakes instead, which can also be gluten free.
For keto carrot cake cupcakes
The recipe can easily be keto if you use a sugar free sweetener such as granulated erythritol or Lakanto Classic Monk Fruit Sweetener.
Each flourless carrot cupcake will have under one gram net carbs.
Readers also love these Keto Brownies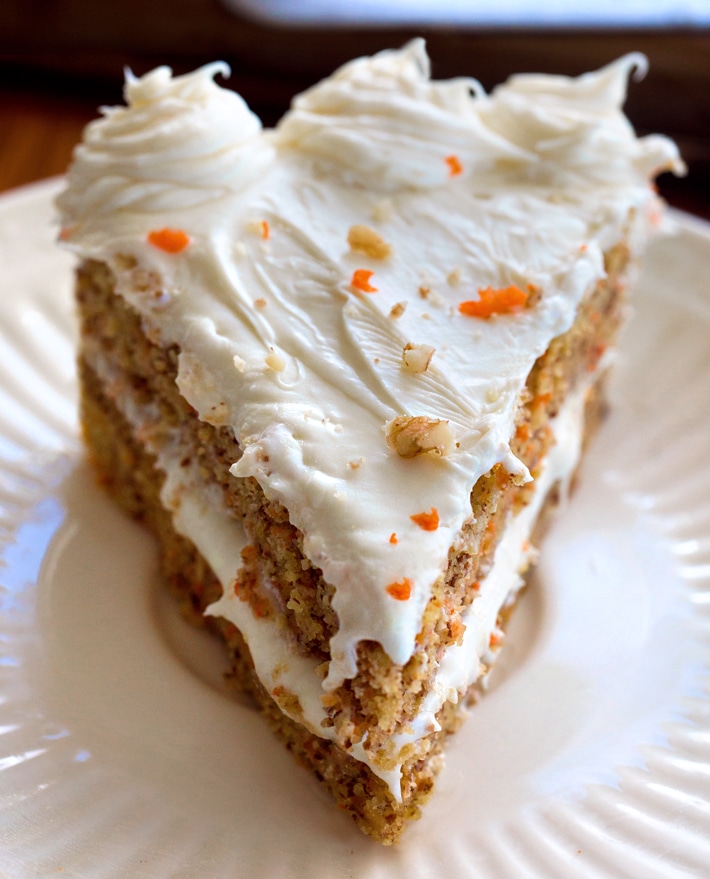 More Carrot Cake Recipes
Vegan Carrot Cake
Keto Carrot Cake
Carrot Cake Banana Bread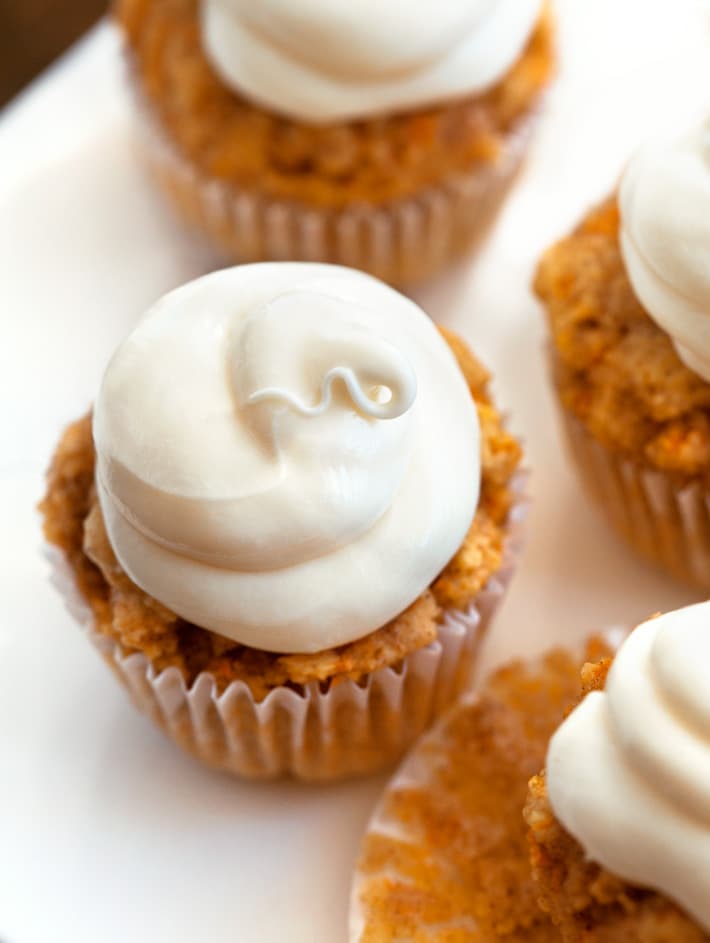 How to make the carrot cupcakes
Preheat your oven to 350 degrees Fahrenheit, and line either a mini size or regular size cupcake tin. Set the lined tin aside.
(I prefer making mini cupcakes because they have a lighter texture.)
Stir all of the dry ingredients in a mixing bowl, then add in the wet ingredients, including the shredded carrot. Stir to form a batter.
Fill the cupcake liners with cupcake batter, then place the cupcake tin on the oven's center rack. Bake 14 minutes for mini cupcakes or 18 minutes for larger ones.
Let the moist gluten free cupcakes cool before frosting them if desired.
If you can wait, the carrot cupcakes taste even sweeter the next day. Liners peel off easily after letting them sit a day too.
Also try this Vegan Chocolate Mousse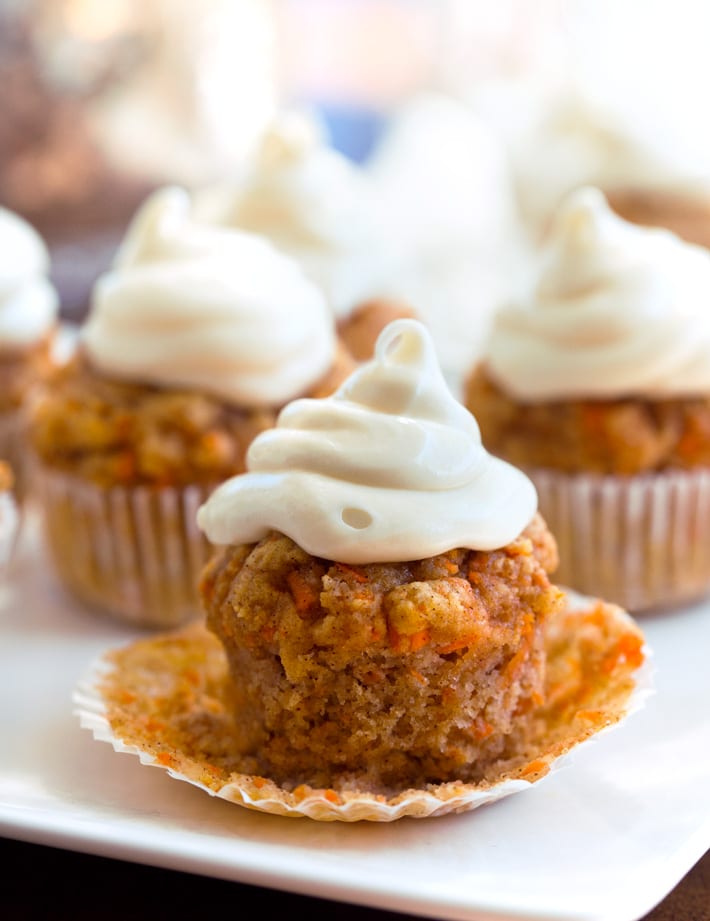 Gluten free frosting recipes
The cupcakes are great topped with Coconut Butter or Coconut Whipped Cream.
Or you can use store bought or homemade vanilla icing or cream cheese frosting. Here's a recipe for my favorite carrot cake frosting:
Beat softened 8 ounces of cream cheese or vegan cream cheese with 4 ounces of butter or plant based butter, 2 cups of powdered sugar or powdered erythritol, and 1 teaspoon pure vanilla extract. Add milk of choice if needed to thin it out.
Want to make gluten free carrot cake muffins instead of cupcakes? Easy! Just serve the baked goods sans frosting. Or spread on a layer of butter, cream cheese, or almond butter for a healthy and gluten free breakfast option.
Above, watch the recipe video for how to make gluten free carrot cake cupcakes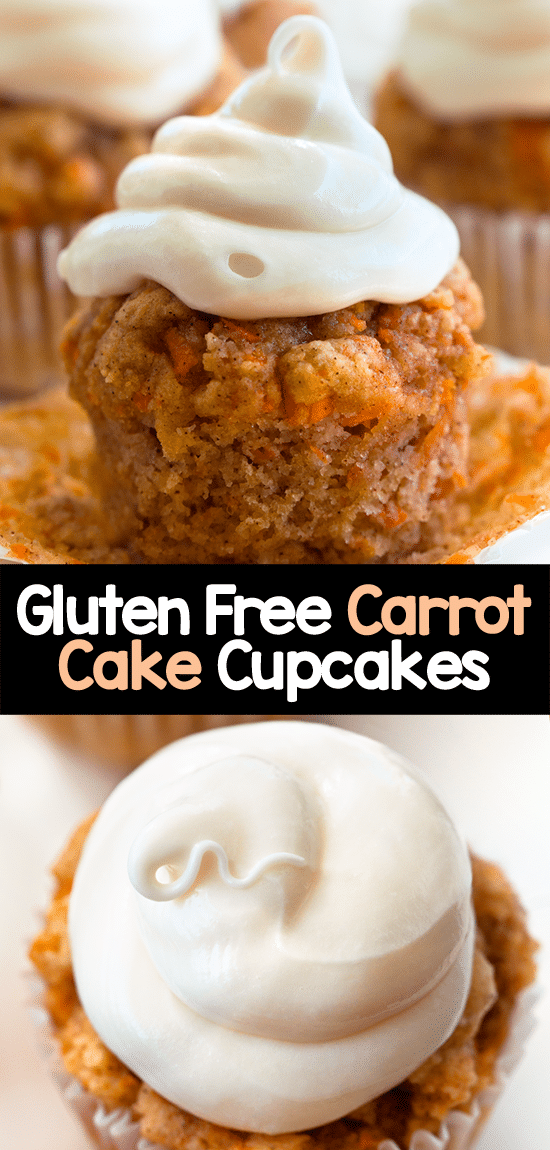 Pin it now to save for later
1cupalmond flour(a nut-free version is listed above)
2tbspgranulated sweetener(like this one) or sugar
1/2cupshredded carrot,packed
3/4tspcinnamon
1large egg or flax egg
1/2tbspbaking powder
1/4tspsalt
1/2tsppure vanilla extract
2tbspwater
1/2tbspoil or additional water
optional handful crushed walnuts or pecans
I like making mini gluten free carrot cake cupcakes because they have a lighter texture, but regular work too! To make the recipe, preheat your oven to 350 F. Line a regular or mini cupcake tin. Stir all dry ingredients well, then stir in wet to form a batter. Fill the liners with cupcake batter. Bake 14 minutes for mini cupcakes or 18 for regular size. Let cool, then frost if desired. If you can wait, the cupcakes taste even sweeter the next day, and the liners peel off easily as well after sitting for a day. Cupcake frosting ideas are listed above in this post, or feel free to use your favorite.

View Nutrition Facts
Gluten Free Easter Recipes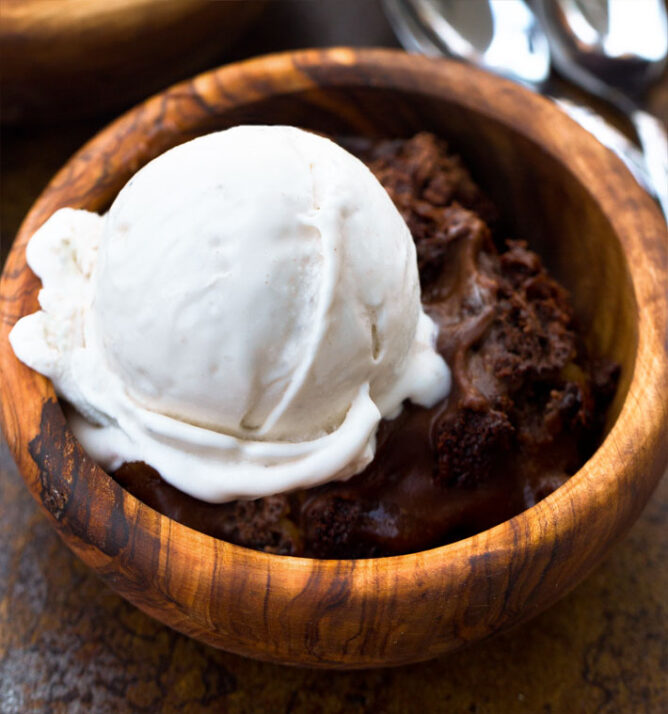 Chocolate Pudding Cake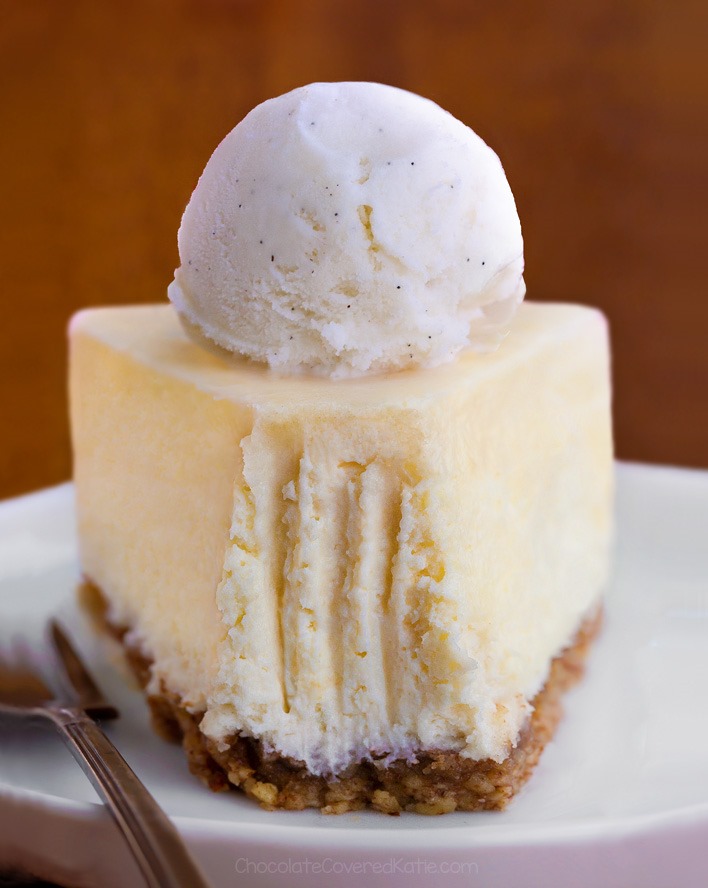 Keto Cheesecake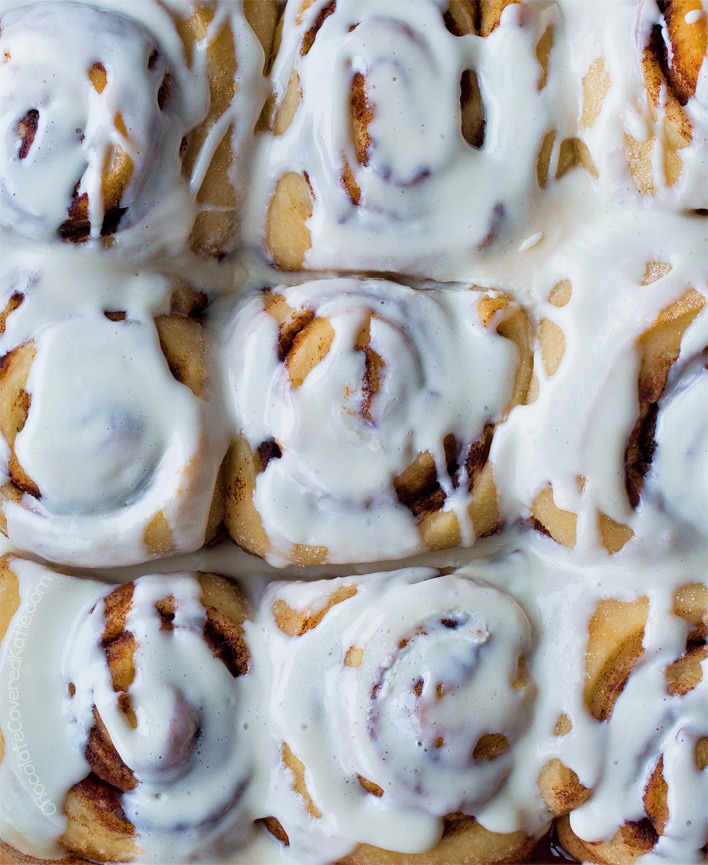 Easy Cinnamon Rolls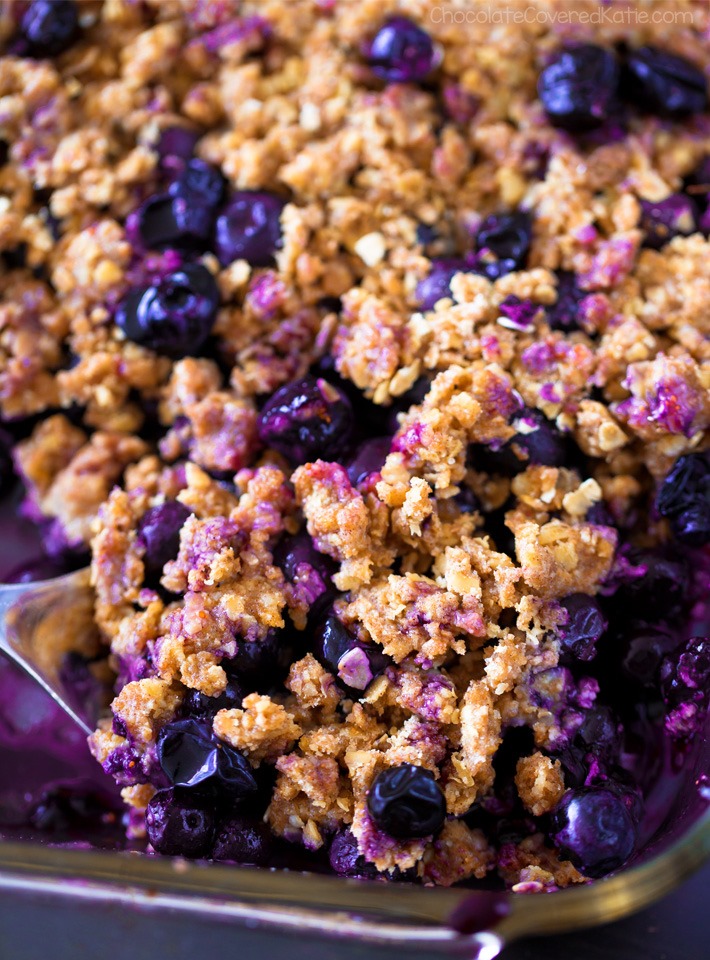 Blueberry Crisp Recipe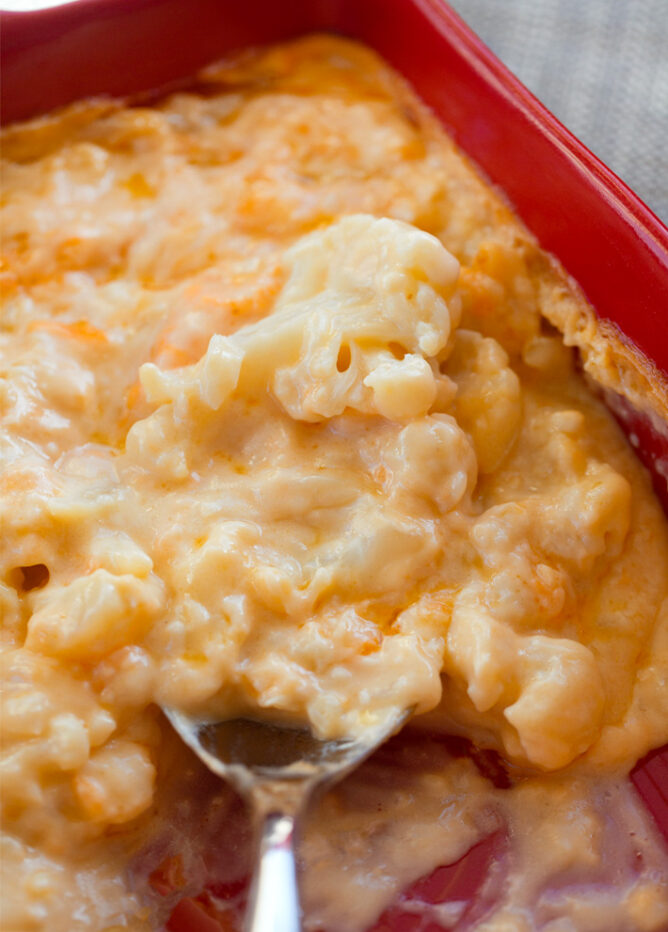 Cauliflower Casserole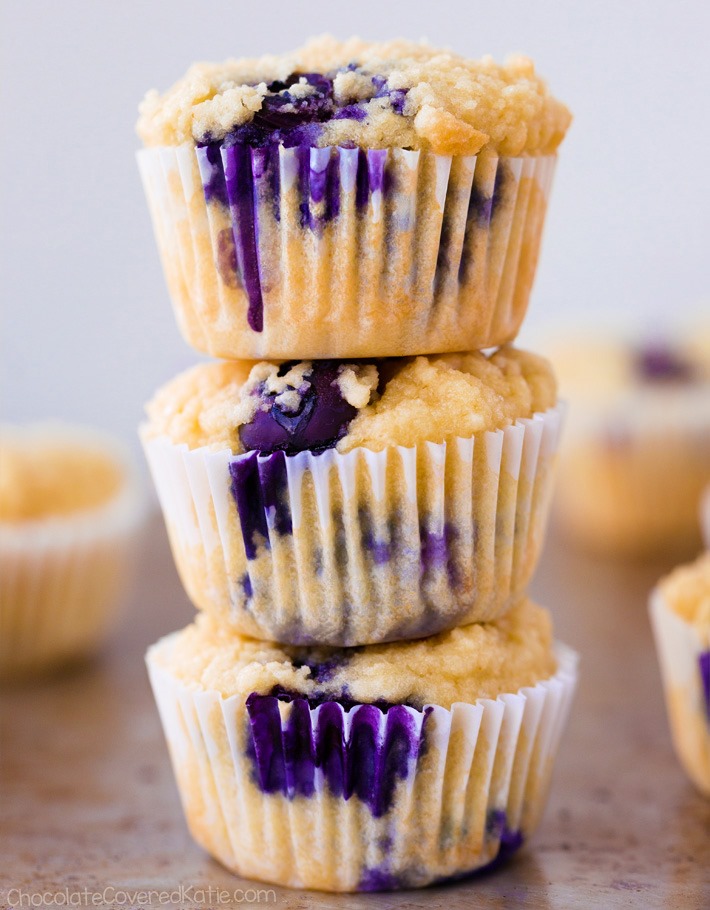 Healthy Blueberry Muffins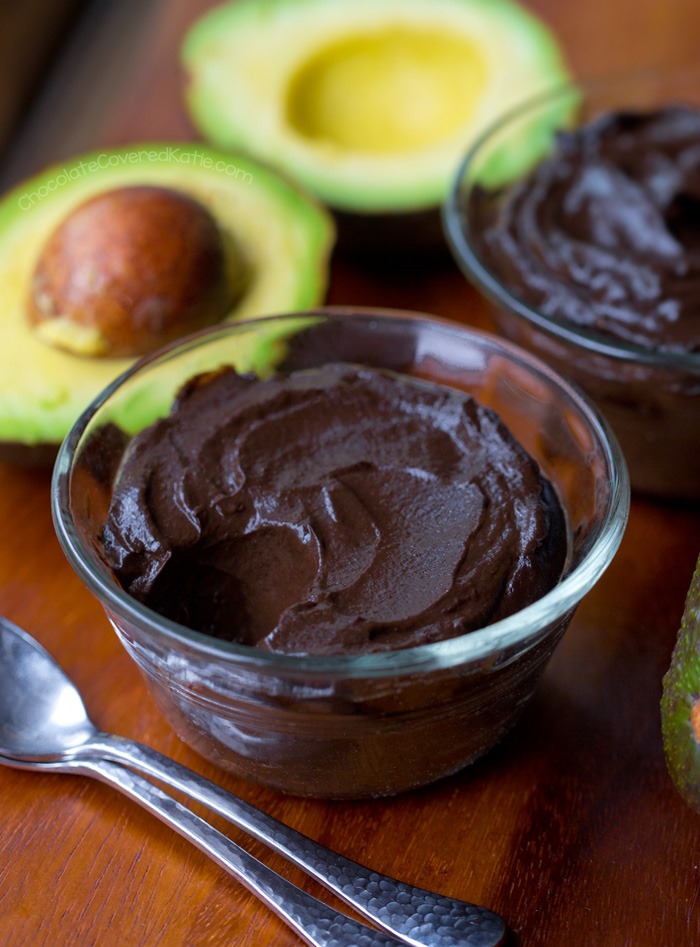 Avocado Chocolate Mousse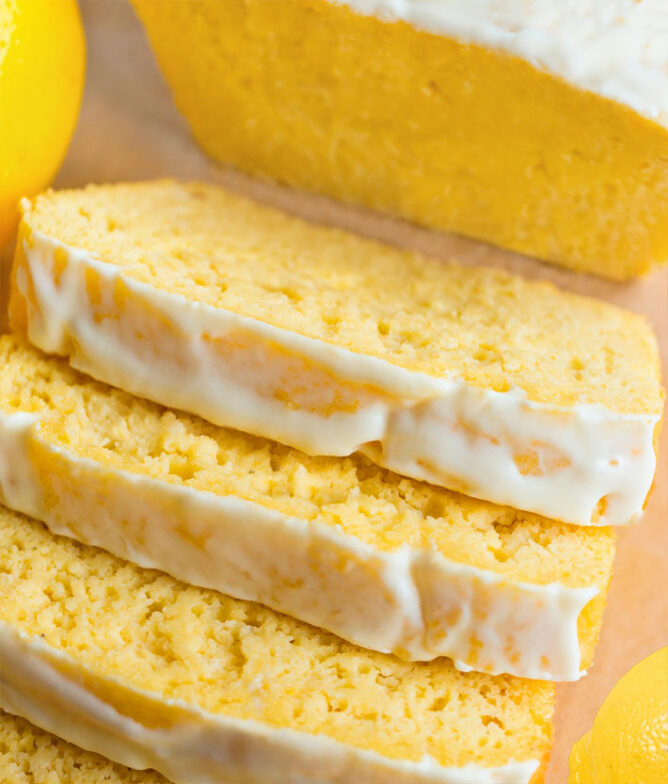 Keto Lemon Bread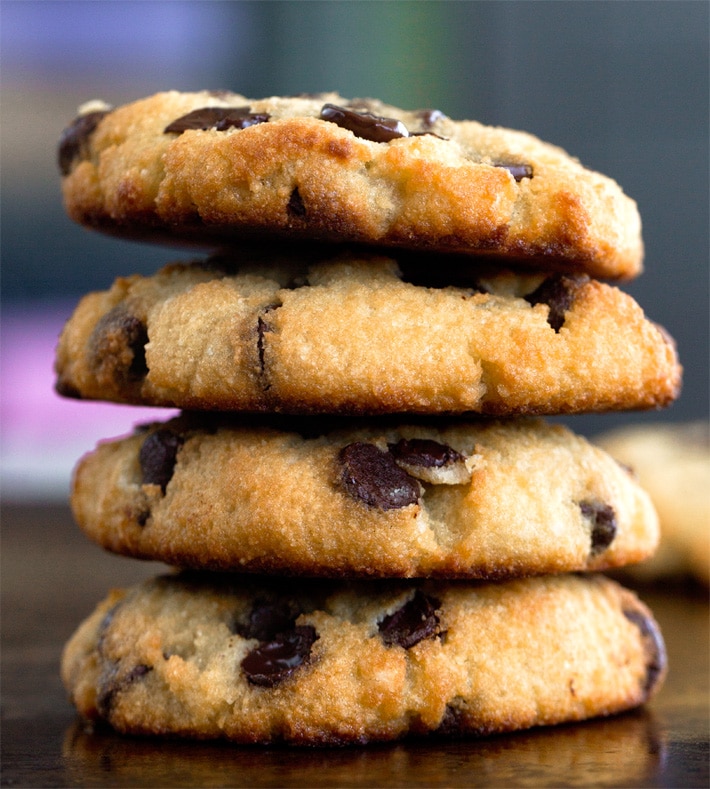 Coconut Flour Cookies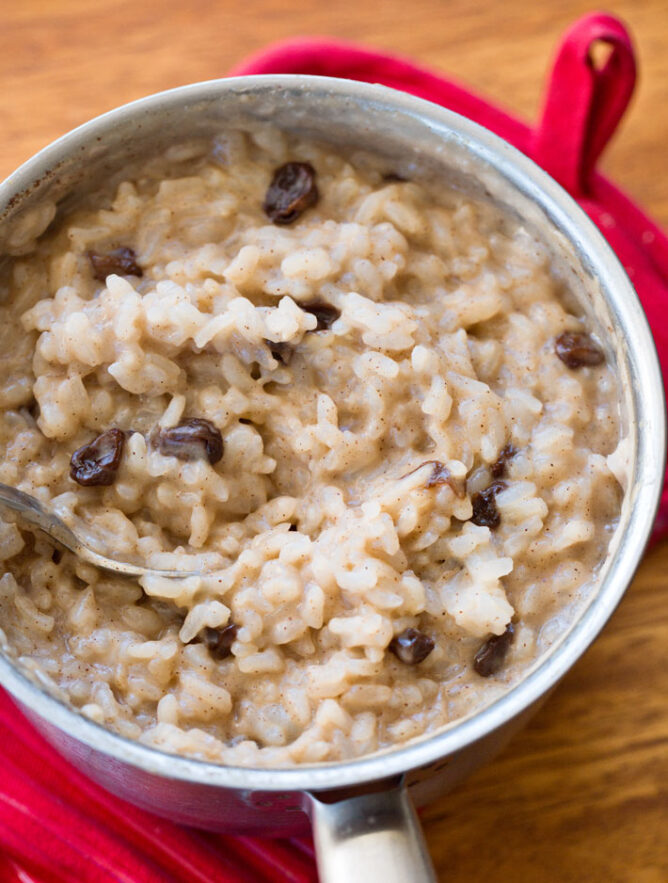 Vegan Rice Pudding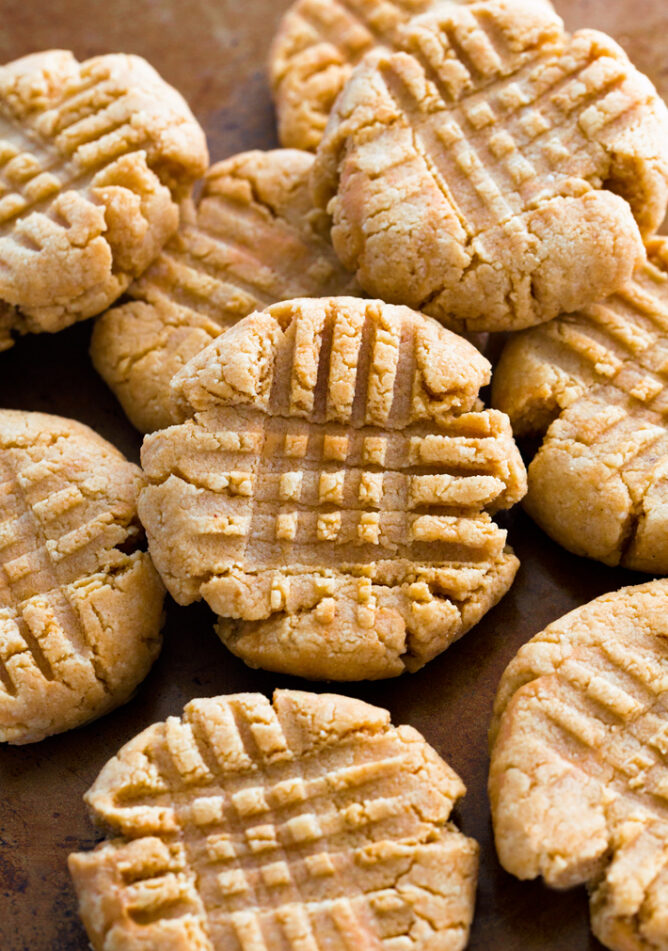 Keto Peanut Butter Cookies
Published on April 10, 2022
Meet Katie
Chocolate Covered Katie is one of the top 25 food websites in America, and Katie has been 
featured on The 
Today Show, CNN, 
Fox, The 
Huffington Post, and 
ABC's 5 O'Clock News. Her favorite food is chocolate, and she believes in eating dessert every single day.
Learn more about Katie
almond flour carrot gluten-free healthy recipes soy free sugar-free
Get Free Recipes
Don't Miss Out On The NEW Free Healthy Recipes
Sign up below to receive exclusive always free healthy recipes right in your inbox: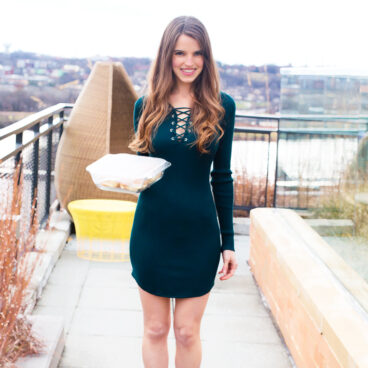 Popular Right Now